JOINAUTOMATION
CW-60K automatic dynamic checkweigher
stars, based on
0
reviews
JOINAUTOMATION SEWING EQUIPMENT CO., LTD
CW-60K dynamic checkweigher, an automatic checkweigher integrated the new dynamic weighing technology offers a high precision solution in weighing system to a wide range of industries, such as food, grain, fertilizer and cement, especially to logistics regarding to heavy load production line.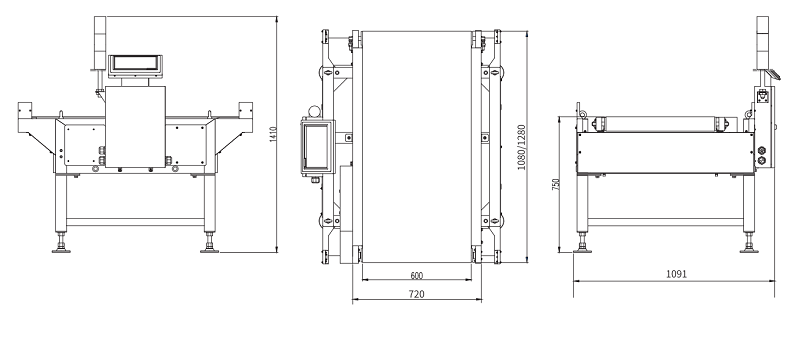 CW-60K dynamic checkweigher Features:
1. It is specially designed for industrial dynamic weighing, with a max. detection capacity of 60 pcs / min
2. Modular design, which can be easily integrated into the packaging machine or palletizing system
3. Adopt patented weighing technology, with high detection accuracy, and the best weight detection accuracy can reach ± 5g
4. Support industrial Internet of things network, Modbus TCP / IP, RS485 and other communication modes to connect with the user system, and realize 7 × 24 real time monitoring and data management
CW-60K dynamic checkweigher Technical Parameters: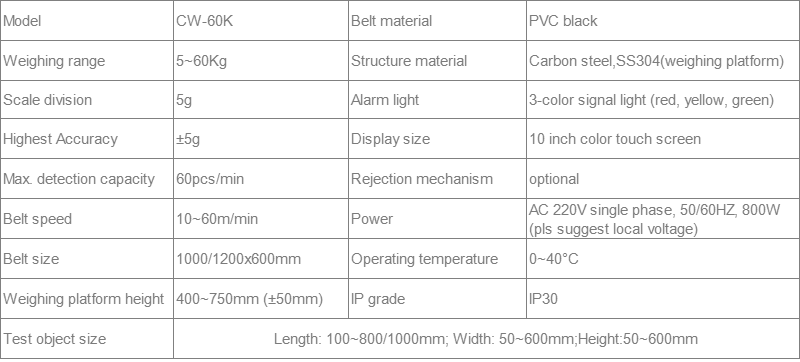 Your cart is currently empty.