JOINAUTOMATION
Automatic infeed device bag closer system with pedestal A1-PT3+GS-9+GM4900-3
stars, based on
0
reviews
JOINAUTOMATION SEWING EQUIPMENT CO., LTD
Automatic infeed device with pedestal A1-PT3+GS-9+GM4900-3 unit for bag top trimming/folding and sewing.
It is suitable for automatic sewing of kraft paper bags and plastic woven bags. This machine adopts photoelectric control, which can automatically and continuously complete the functions of trimming the mouth of kraft paper bags and plastic woven bags, wrapping crepe paper, sewing, cutting thread braids and other functions. The height of the machine can be adjusted according to the size of the packaging bag, and it is equipped with two Frequency converter, so that the speed of sewing machine and folding machine can be adjusted freely.
Infeed devices model optional: GP4900, GM4900-3. It can be mounted on pedestal with GS-9C type bag closing machine.
Sewing unit can order seperately or with conveyor. Please specify conveyor speed need when ordering(variable speed available optional).
Also please specify voltage and hertz when ordering.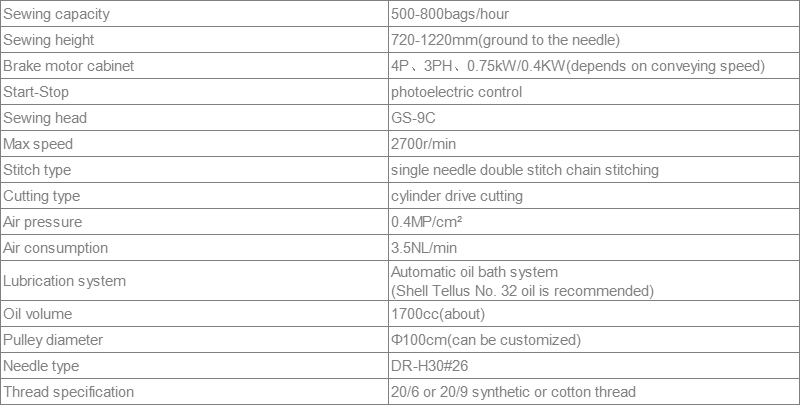 Your cart is currently empty.