JOINAUTOMATION
3CM-P automatic bagging machine
stars, based on
0
reviews
JOINAUTOMATION SEWING EQUIPMENT CO., LTD
The fully automatic bagging machine is widely used in various open-mouth bags to fully realize the automatic supply function of packaging bags. Different materials can be filled with different packaging, filling and weighing methods to meet the requirements.

3CM-P auto bagging machine features:
- Two horizontally arranged bag libraries can place 100 empty bags;
- On the basis of 3CM-5U, this machine adds a bag shaping station to realize bag opening without waiting and double the production efficiency. It is equipped with ordinary models and servo models. Different models are selected according to the characteristics of materials, and the maximum production capacity is up to 1200 bags per hour;
- The hopper is the transition part between the weighing machine and the bagging machine, and a vibration mechanism is added on both sides of the material door to prevent material bridging;
- The main function of the secondary material door is to play a buffer role in the process of blanking, so as to reduce the air content in the material, and also cache a package of materials in the material door.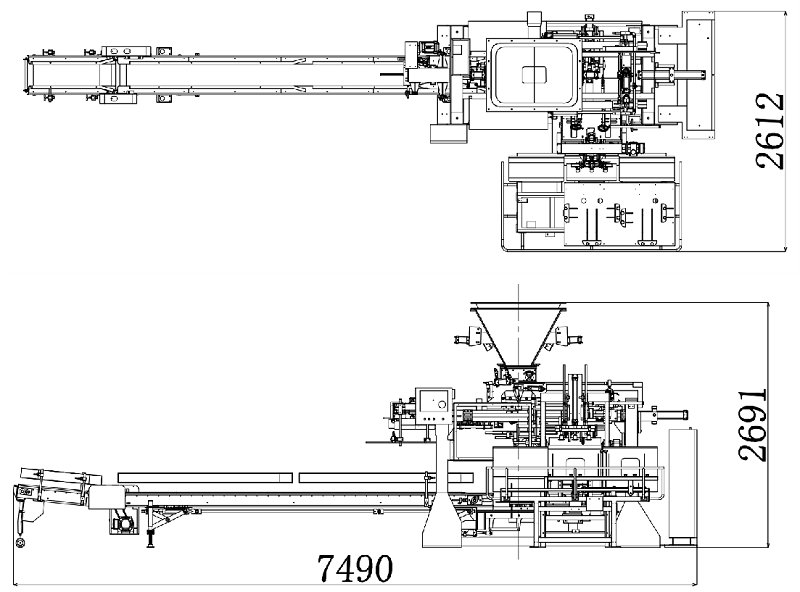 TECHNICAL PARAMETERS:


Your cart is currently empty.